Dal Makhani
Create this comforting meal on a cool evening with someone you love and cozy up.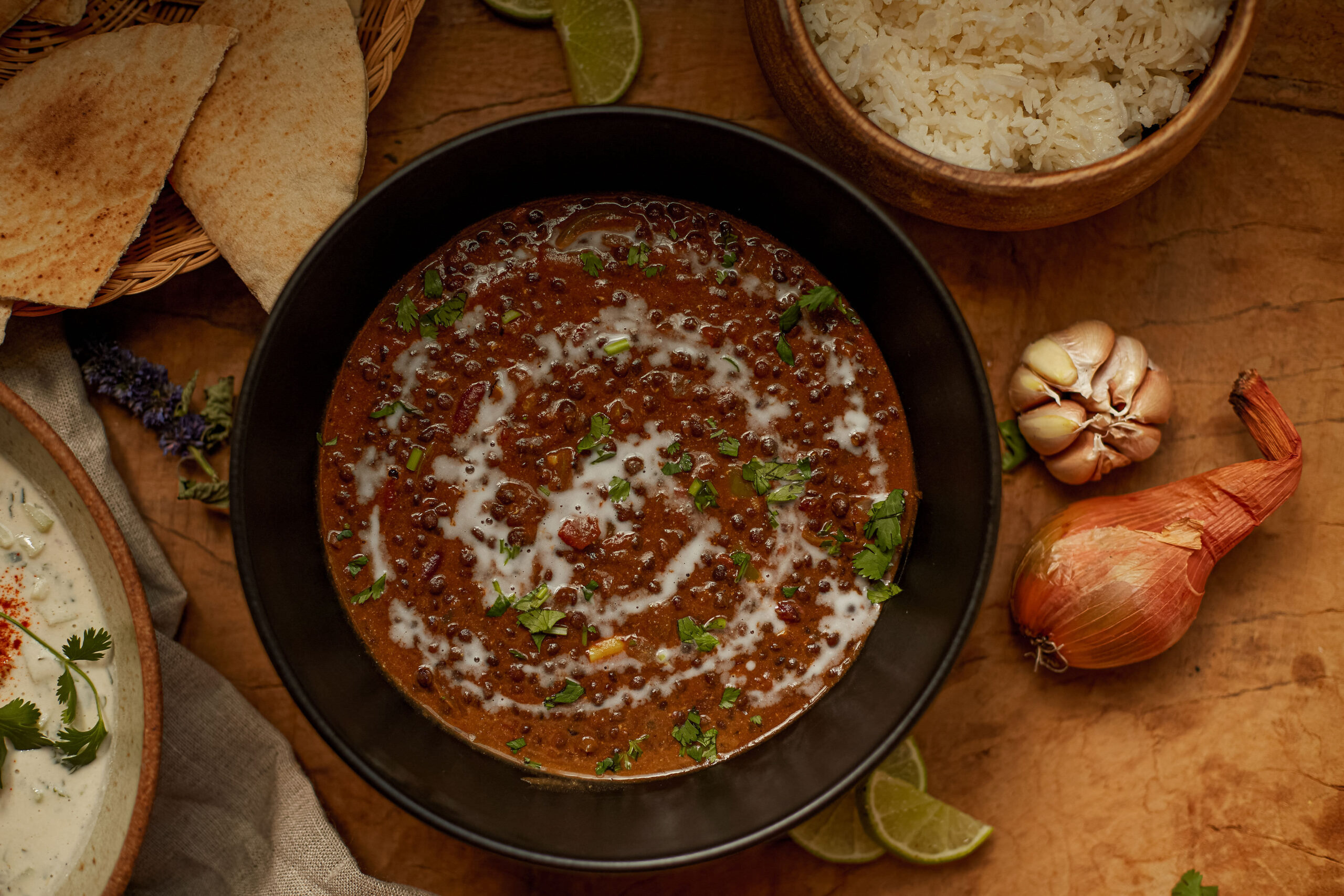 Confession. I can eat beans and rice everyday.
I'm passionate to show you many ways to eat beans and rice, because they are a harmonious match. Why? Together, they're a complete protein. This hearty aromatic lentil dish comes from Indian cuisine, which is my absolute favorite. Chili, ginger, spices and two types of beans come alive in this warming dish.
In the words of my friend, who also takes the marvelous food photography, 'I don't even like beans and I love this'.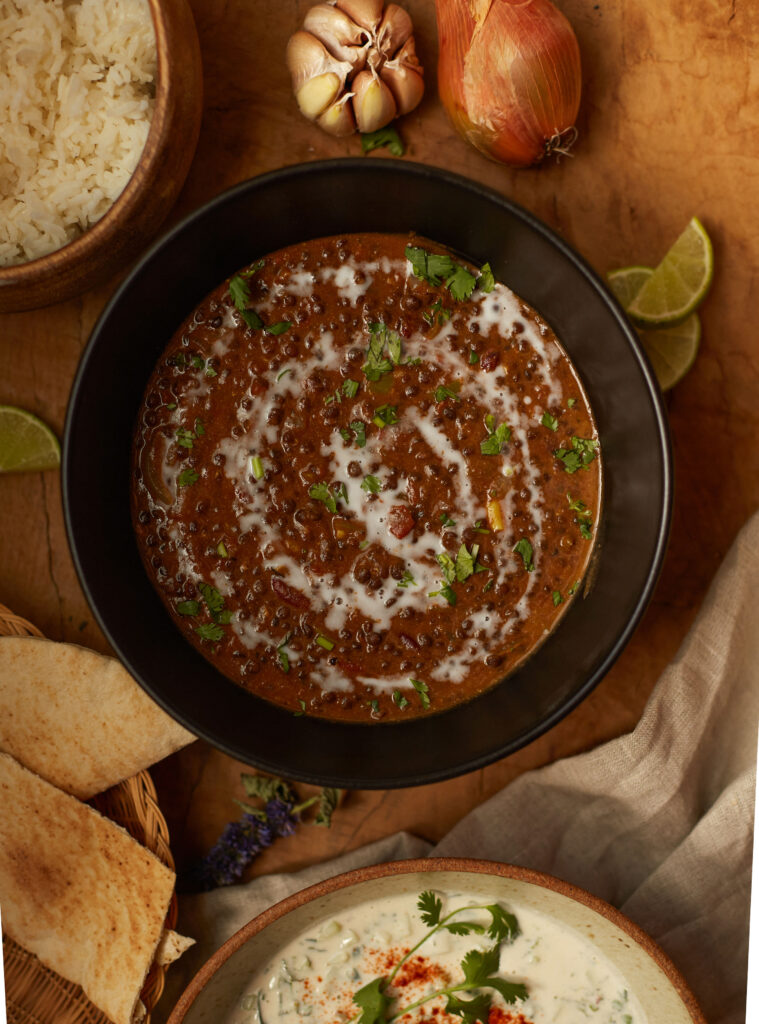 Dal Makhani
Print Recipe
Create this comforting meal on a cool evening with someone you love and cozy up.
Ingredients
2

cups

dried black lentils

1

can

kidney beans (15oz)

1

white onion (chopped)

6

garlic cloves (minced)

2

green chillis (chopped)*

1

tbsp

ginger (minced)

2

cups

tomato puree

2.5

tbsp

plant butter

1

tbsp

cumin powder

1

tbsp

salt

½

tsp

turmeric powder

½

tsp

garam masala

½

tsp

ground coriander

¼

tsp

black pepper

2

bay leaves

6

cups

filtered water

1

can

coconut milk (full fat)*
Garnish
cilantro

lime

coconut cream
Instructions
Add dried lentils, water and a pinch of salt to a pressure cooker

Pressure cook the lentils according to your machine settings (about 15 minutes high pressure) *

When the lentils are cooked, drain and keep the remaining liquid for later

Lightly mash half of the lentils and set aside

Warm a large skillet on low-medium heat and add 2 tablespoons butter

Add chopped green chilis, ginger, onions and a pinch of salt

Saute for about 3 minutes, deglazing the pan with a splash of water if needed – to keep from burning

Add garlic, saute for 1 minute

Add remaining spices (cumin, salt, garam masala, ground coriander, turmeric powder, pepper, bay leaves)

Saute for 30 seconds, to heat spices and incorporate

Add tomatoes – watch for the splash – and stir together for 3 minutes

Add lentils (half mashed half full), kidney beans, 2 cups water, coconut milk, ½ tablespoon butter – stir to combine *

When combined, lower the heat to low, cover and let simmer for about 15 minutes

Garnish with cilantro, lime and coconut cream

Serve warm with basmati rice and enjoy!
Notes
Green chilis that suit your spice level (poblano, green chili, anaheim etc.)
When adding 2 cups of water to the skillet, add in the liquid reserve you saved  from the pressure cooked lentils. EX:  If you have ½ cup lentil water reserved, add in 1 ½ cups filtered water to compensate. If you have 1 cup lentil water reserved, add in 1 cup filtered water. If you have none reserved from the pressure cooked lentils, no worries – just add 2 cups filtered water.
Support coconut milk companies that have good ethos. Always buy organic, fair trade and research their sourcing to ensure they are being transparent. I like to buy these bulk online.