Banh Mi – Vietnamese Sandwich
Banh Mi is a Vietnamese sandwich that I first discovered when I was about 16.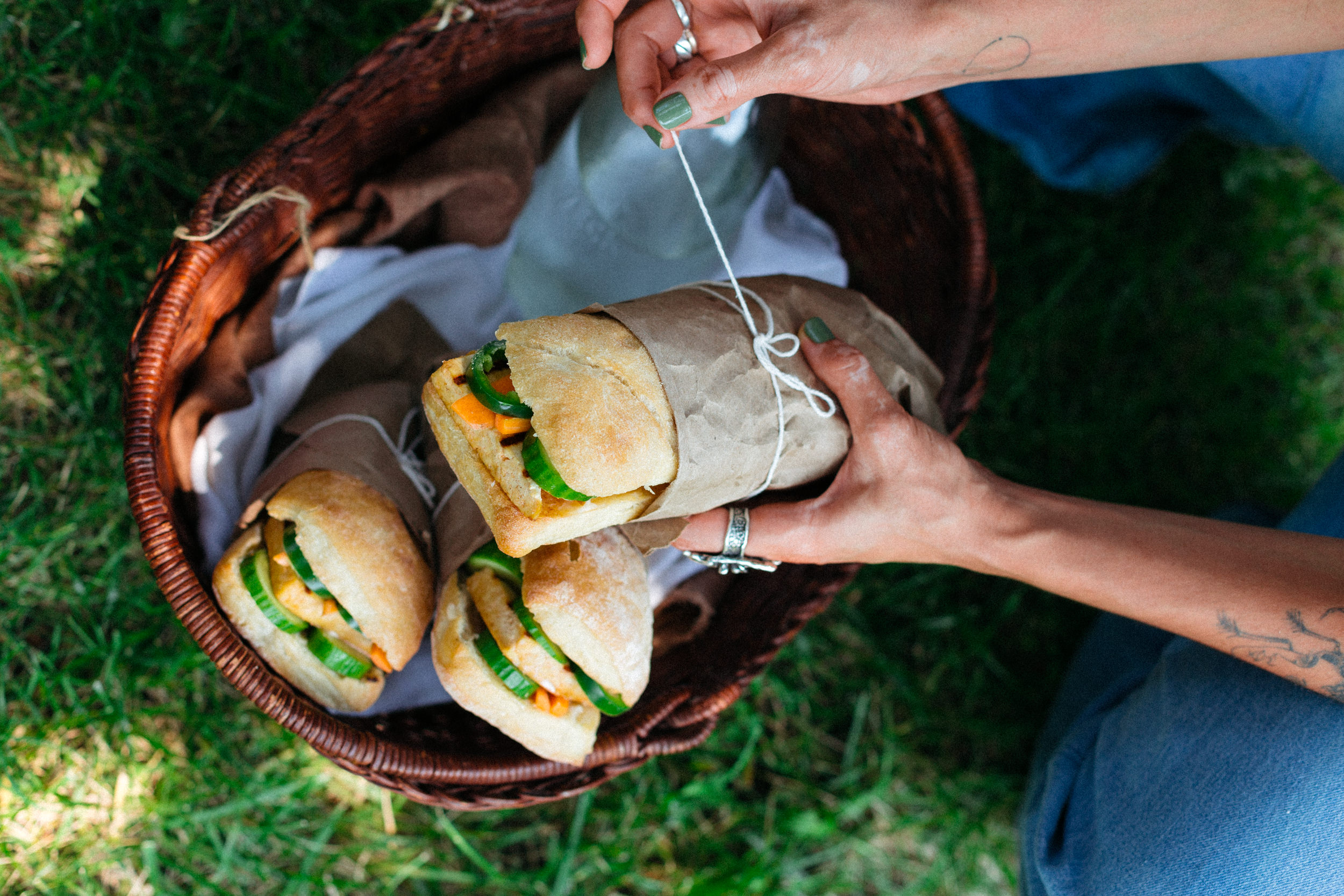 Minimal ingredients, beautiful texture and a true 15-minute meal.
I fell in love with the small thin baguette that was crunchy on the outside and soft on the inner, the crisp vegetables and the spicy jalapeno on a smear of mayo. I have been eating Vietnamese food for as long as i can remember, however i never tried this specific sandwich until way later.
This is my quick, simple, plant-based version – that I think you'll love. Even if you've never tried the traditional sandwich!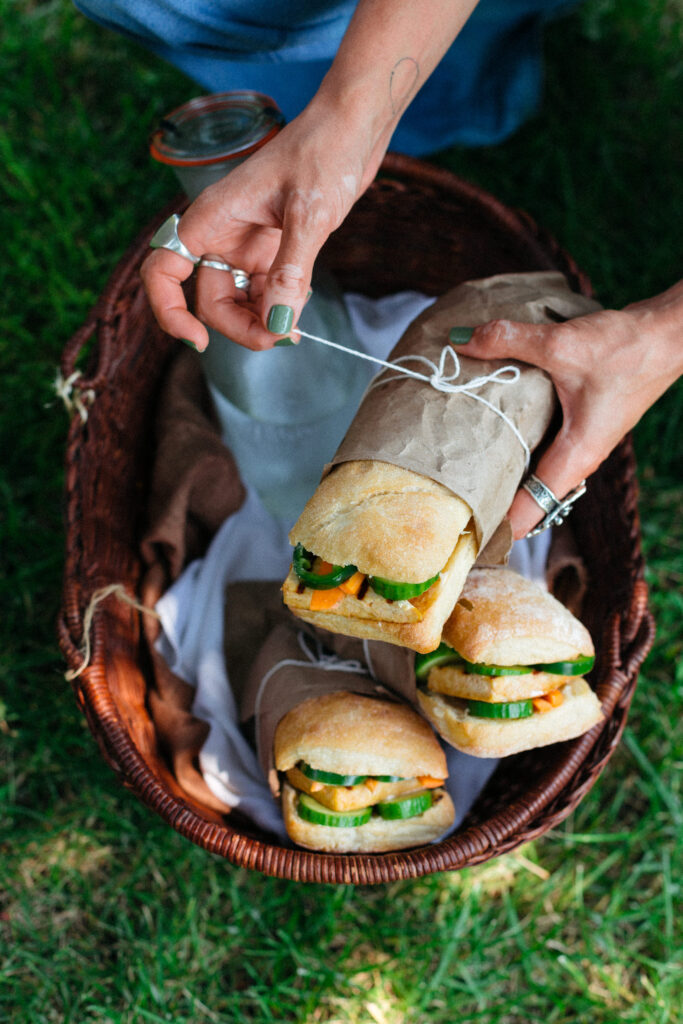 Bahn Mi – Vietnamese Sandwiches
Print Recipe
Banh Mi is a Vietnamese sandwich that I first discovered when I was about 16.
Ingredients
3

small ciabatta baguettes

baked tofu (170 grams) cut into triangles

3

persian cucumbers, sliced

1

large jalapeno, sliced

5

small/medium carrots, sliced thin – longways

¼

cup

veganaise

½

tsp

sriracha

drizzle of grapeseed oil
Instructions
Warm a griddle over medium heat (non stick pan will do as well)

Drizzle grapeseed oil on tofu triangles, rubbing all sides of the tofu

When the griddle is hot, add the tofu and let sear – about 2 minutes

Then flip to the other side and sear – about 2 minutes *

Repeat for all tofu triangles, then remove from heat

Cut your ciabatta baguettes in half, or ¾ of the way to make a pocket

Toast them to your liking

Mix sriracha and veganaise, or not – you can add these separately on the sandwich

Take your toasted ciabatta and layer veganaise, sriracha, cucumbers, carrots, jalapeno, grilled tofu
Notes
Allow your tofu to sear thoroughly before you flip to the other side, to prevent sticking to the pan. Let them grill without moving them around to get those nice char marks!