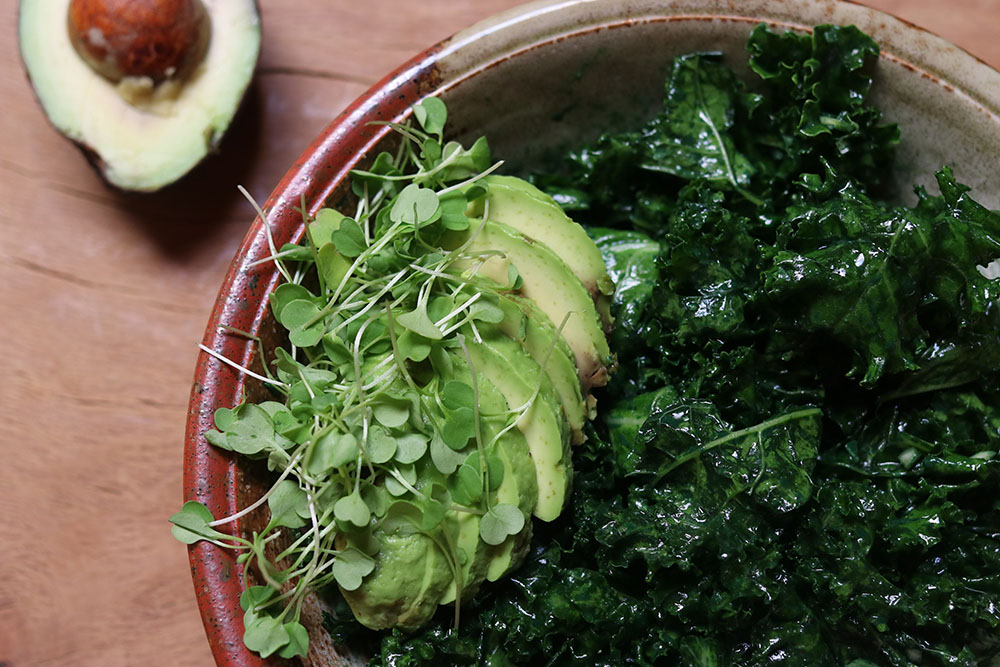 I've been talking about this salad since 2018 and for good reason.
My pal Greg shared this recipe with me on a sunny day in Venice beach. We had just got back from surfing and he went to working in the kitchen. I was just beginning to introduce spirulina into my life and watching him utilize it in this recipe; I realized there were so many more ways to incorporate this delicious green element. I remember watching him preparing it thinking, "this just looks like a big pile of kale". I anticipated little flavor and wow…was I wrong.
I judged the heck out of this salad and was slapped with it's epic reality after the first bite. Not just a kale salad. One of the most delicious salads I had ever eaten. It's slightly spicy, tangy, savory, vibrant and fresh. I ate this salad and immediately wanted more.
When I eat this salad; I feel my insides dancing. I imagine my cells have smiling faces and they all sway back and forth in unison. Pure bliss.
I asked Greg if I could share this recipe on my site, because it changed my life. Since sharing it years ago, i've had so many people reach out to say the same. And for thank; I thank you Greg! It's my favorite way to have epic Spirulina.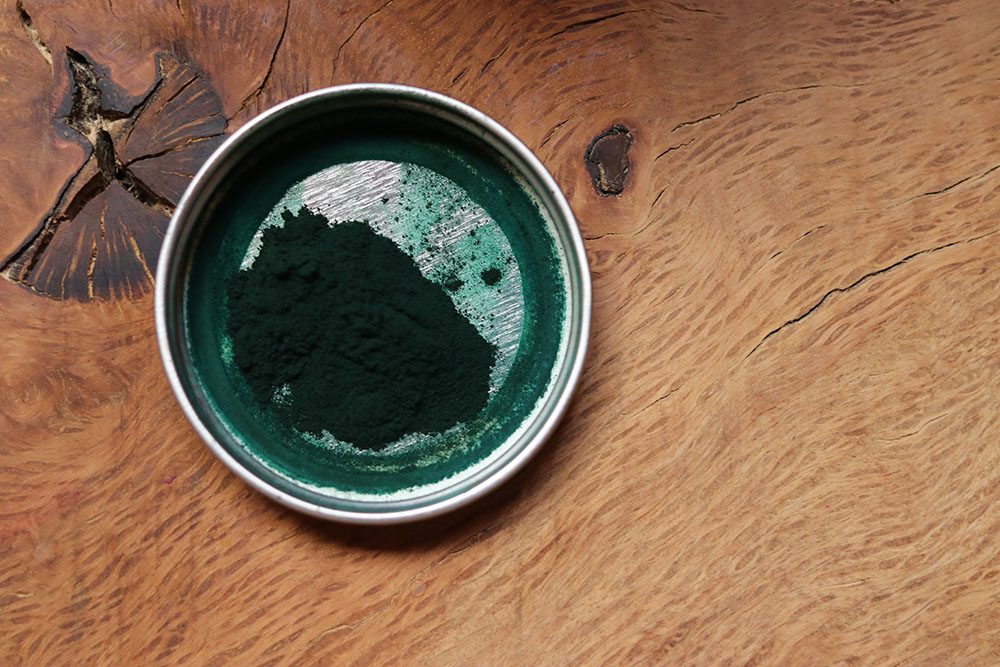 I've been eating from the same brand for years and send big ups to HealthForce Superfoods for going above and beyond in sustainability. Their products are bottled in amber glass jars, metal lids, set a high standard for ingredients and are palatably in their own lane.
Enjoy! May this salad bless your life as much as it has mine.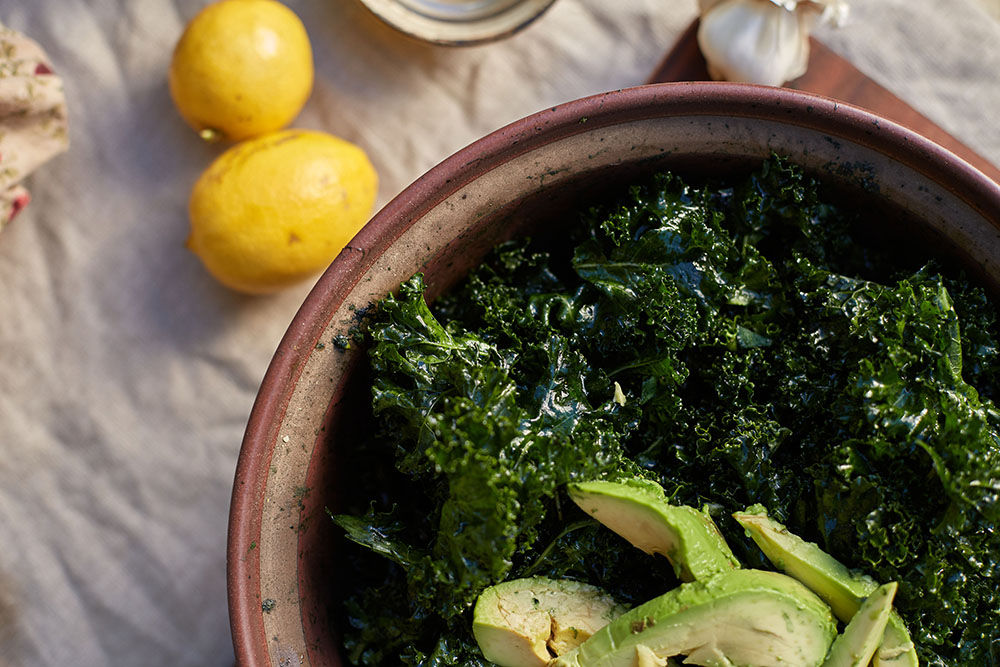 Cipes Superfood Salad
Print Recipe
I've been talking about this salad since 2018 and for good reason.
Ingredients
1 head of Kale, stemmed (remove the inner stem)

5 garlic cloves, chopped small

½ – 1 Lemon, juiced

4 cap fulls of liquid aminos or soy sauce alternative of choice

3 cap fulls of apple cider vinegar

about 4-5 tbsp olive oil or healthy oil of choice

¼ tsp turmeric powder

¼-½ tsp cayenne powder

¼ tsp pepper

⅛ tsp salt

1- 1 ½ tsp spirulina manna , powder

about 3 tbsp nutritional yeast

1 avocado, sliced
Instructions
Destem your kale, we're using leaves only for this recipe

Pull apart kale with your hands, into a large bowl

Add all additional ingredients, except avocado

With your hands, mix everything together – massage ingredients into the kale

This is an important step, as it is helping break down the kale and fuse the flavors together

The more you massage, the softer the cellulose becomes

Massage until desired texture is achieved (i like to for about 30 seconds, not to over massage the kale – we still want some structure )

Top the salad with sliced avocado and enjoy!
Notes
To see Greg's original recipe and video, click
here
I like to use green curly kale for this recipe. Purple curly kale is nice too
Add more cayenne for additional spice, if that's your jam
In Greg's original recipe – he uses sunflower oil and nama shoyu (soy sauce alternative). If you're gluten free,
note that nama shoyu is not usually gluten free